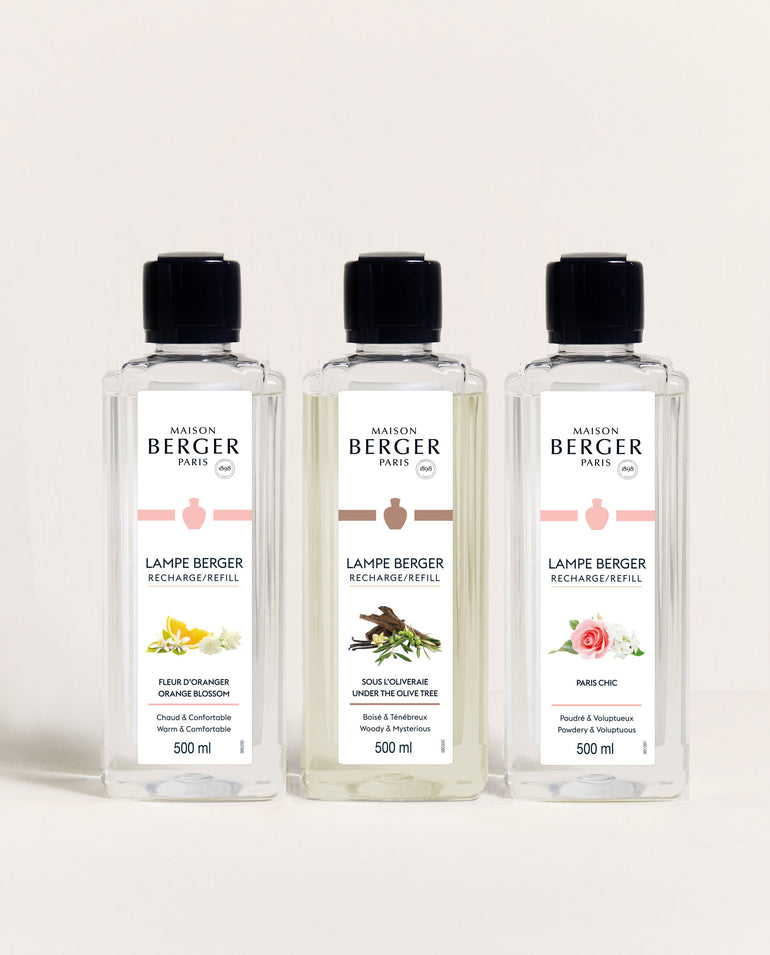 Bestseller Bundle
$63.00
Regular price
$72.00
Whether you're hosting for the first time, celebrating a new homeowner, or simply sharing with others the ultimate French way of cleansing home air, our Bestseller Bundle is bound to be a hit! Pair with a Starter Lamp to remove unpleasant smells and set the mood with scent - cozy, lush, or playful - in time for guests' arrival.


This set includes 3 full-sized lamp refills:

Orange Blossom - 500 ml (16.9 oz)

Under the Olive Tree - 500 ml (16.9 oz)



Paris Chic 

- 500 ml (16.9 oz)



Bestseller bundle
Register to receive a notification when this item comes back in stock.