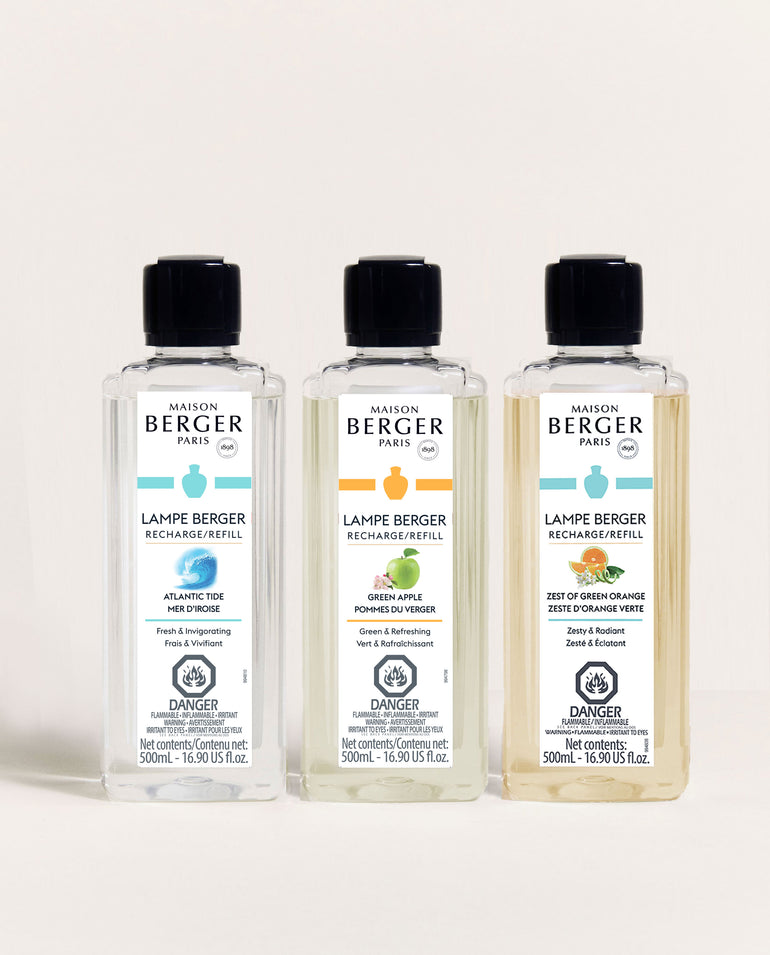 Fishmonger's Friend Bundle
$63.00
Regular price
$72.00
We love fish, but we love uninterrupted time with friends more! Host the fish fry of your dreams, and let us take care of clean up. Use this trio of lamp fragrances with any Maison Berger catalytic lamp to remove food odor at a molecular level.


This set includes:
Atlantic Tide - 500 ml (16.9 oz)
Green Apple

- 500 ml (16.9 oz)

Zest of Green Orange - 500 ml (16.9 oz)
Fishmonger's friend bundle
Register to receive a notification when this item comes back in stock.